Team members, John, Matthew, David, and Michael traveled to Akwadum in the Eastern Region of Ghana on April 21st around 9:30 am to share tracts and explain the Gospel message to the people.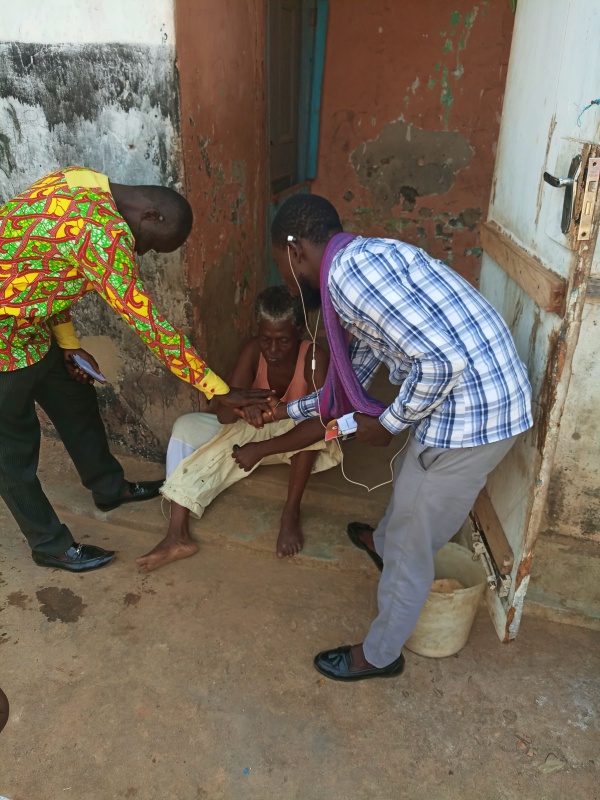 On their journey, they met a man whose legs had been paralyzed for two years.  As the men prayed, this man was completely healed.  He stood up, jumping, and leaping! 
We praise the Lord for His wonderful work in Akwadum and ask Him to spur these new believers on to growing and learning more about God and His eternal Kingdom.  Amen!